It's Simple…Win. Win. Win.  Forming Strategic Partnerships with our clients.
We know getting your message out there is big job, full of challenges.  Whether you run a business-to-business (B2B) operation, or a business-to-consumer retail gig, you want to find your target audiences, give them great content and help them solve their problems. We want to help!
Become a Beacon of Information
Over the years, we have sought out and nurtured relationships with clients like you…clients who want to become a better resource to their target audience. When you become the beacon of information, you win, your customers and clients win, and we win, too.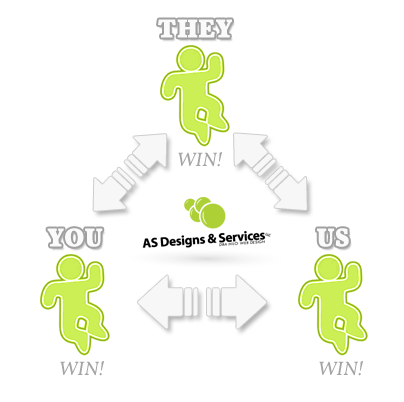 We'd love for you to join us. 
We'll help you take an in-depth look at your whole business from the perspective of the internet:
Does your logo reflect the essence of your business?  Does it work well on the web as well as in printed pieces?
Is your brand recognizable and different from your competition?  How can you use your brand in creative ways?  Does your brand-id properly represent your business.
Does your website have relevant content that addresses the needs and concerns of your target audience?  Is it organized in a way that is easy to navigate and moves the visitor towards your goals?  Have you taken time to establish clear online goals?
Once your website is built, how will people find it?  Do you need to do any keyword research before you implement any Search Engine Optimization "SEO" techniques?  Do you have measurement tools in place to show how your web site is performing?
Do you have a marketing and social media plan in place to promote your website and your company on and offline?
Who doesn't love it when everyone wins?
Give us a call today, and let's start a win-win-win relationship.
Call Us Today:  +1 (808) 990 2149