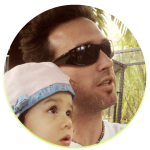 Ian Hatch – Graphic Design | Web Development | eMarketing
Ian Dylan Hatch, trained in the late 1990s in graphic design, graphic arts, multimedia and web development. He has been running AS Designs & Services since 2002 and is an experienced manager. He stays up-to-date with the latest trends, techniques and software and loves passing his knowledge along. From a service standpoint, he makes sure clients get the most out of their online marketing/advertising budget as well as maximum benefit from their web presence or online marketing campaign.
"I like that every project is different and I appreciate the chance to learn about each business or individual during the process."
Ian knows that designing a great marketing strategy for businesses and building websites can be challenging. Shaping and molding a marketing plan based on web traffic statistics, analytics and strategic goals is an important aspect in the new world of internet marketing. He helps clients understand the importance of a quality brand, company identity, as well as content creation and organization, particularly as they relate to search engine optimization (SEO), page ranking and a overall web presence.   This is why he positioned ASDS llc to provide and focus on Design, Web Development & Internet Marketing services.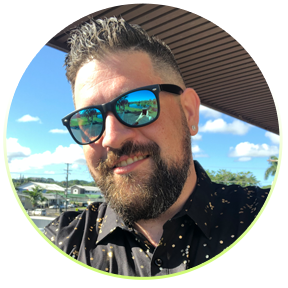 Matthew Bailey – Project Management | Writing | eMarketing
Resident wordsmith, Matthew "Zeke" Bailey has lived in Hilo since 2005. Although born and raised in Texas, he has come to claim Hawai'i as his home. He came to Hawai'i on an exchange program from the University of North Texas and within months decided that this is where he was supposed to be. Having graduated from the University of Hawai'i at Hilo with a degree in Linguistics, he studied many languages and was specifically focused on Hawaiian language and its future.
"What I really like about language is that there are so many possibilities to recreate and reorganize thoughts. I feel that is exactly how clients should feel, as if we have recreated and reorganized their thoughts in order to best serve not only their needs, but the needs of their potential clients." 
In his spare time he likes to study Hawaiian and Greek mythology as well as the European monarchy system. Matthew can also be seen playing 'ukulele while singing Hawaiian, country and pop songs at various open mic nights around Hilo and occasionally at the beach.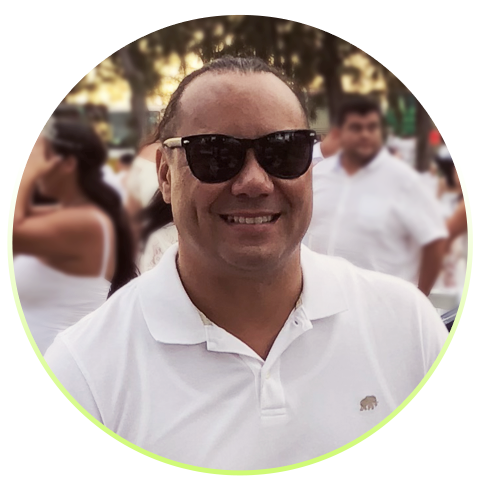 Mana Thome – Digital Marketing | Social Media | Promoter
Mana Thome is a self-starter and motivated team player.  He is a native of Hilo Hawaii and has recently relocated back to Hilo after living in San Diego, California.  He has extensive experience in the Restaurant and Bar industry in California and Hawaii.  Mana also has many years of marketing and promoting experience with a strong focus on brand marketing, social media, photography and building content.
"I love working with new people and businesses.  Every new experience is a chance to grow and learn.  I'm really looking forward to being a part of the team here." 
Over the years Mana has worked for several National touring bands and has helped to create and maintain their brand off-line and online.  He has worked for major venues in the mainland such as House of Blues, Belly Up Tavern, Canes Bar and Grill , Harrahs Casino Southern California to name just a few while helping with marketing of large shows, event management, as well as buying and negotiating of talent.  In addition to Mana's vast experience in the industry he is great at bringing new fresh ideas and perspective to the ASDS Team.   He is also proficient in Photoshop, Illustrator, Microsoft office and other multimedia applications.  We are very excited to have Mana join the ASDS Team.
.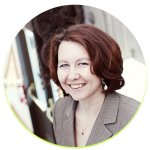 Lisa Kruczynski – Project Management | Digital Media Consultant | Social Media Strategies
Lisa K. is a digital media consultant, helping small businesses connect with the digital universe.  She uses a holistic approach to examine ways that businesses can become more social and use all aspects of their internet presence to create and cultivate new business.  She works closely with clients to develop customized strategies for website design and social media interactions as well as convergence of their online and offline marketing plans.
"My favorite part of the process is the exchange of knowledge that comes from working directly with business owners.  I love to teach, I love to learn and I love to problem solve and because the internet is constantly in a state of change, these elements show up in every project."
Lisa holds a Master of Science Degree in Information Technology and a Bachelor of Science Degree in Business.  She is a member of the Rotary Club of Fort Worth, an active volunteer with the Tarrant Literacy Coalition and TECH Fort Worth and serves on the Marketing Committee for The Women's Center of Tarrant County.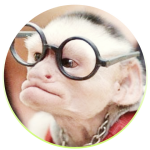 Code Monkey – Web Development | Programming | WordPress Code-Monkey
Our native Big Island Code Monkey can do things with coding that most programmers can't.  The programming he lays down is the prettiest thing you'll never see.
Our Code Monkey has his roots from Asia.  He has also been known to cut a rug with the best of them and will frequently show his dance moves to the music in his own head.