Posting a Photo to your website.
Everyone likes to see pictures, its always good to add pictures to help put some imagery in your blog.  This tutorial covers adding, deleting, and replacing images.  WordPress is very smart, your WordPress website will keep all the photos you have uploaded in a media library.  You are able to access that media library every time you try to place a picture into a page or post.  WordPress also keeps a gallery a pictures in every page or post.  So, if you accidentally delete a picture, it is an easy fix!  Have fun with your website!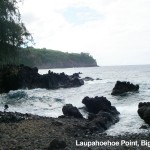 We encourage our clients to post to their blog, that's why we have created these helpful WordPress tutorials to better familiarize yourself with WordPress.  We hope you enjoy them and we always appreciate comments.