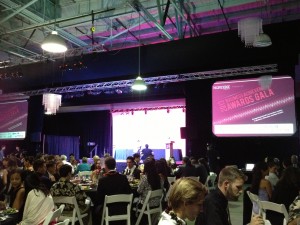 2013 so far has been a very busy year for us at A.S. Designs & Services. Our company and clientele has grown, we launched a new app for our real estate client for the iPhone and iPad, we had our first ASDS Workshop, and we were also a finalist for Best Social Media Campaign at this year's Pacific Edge Magazine Business Achievement Awards!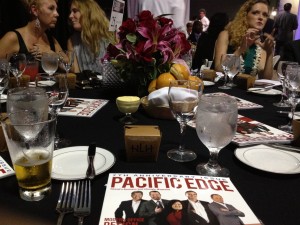 In 2008, Element Media, Inc. and the Pacific Edge Magazine staff developed the idea for the Annual Pacific Edge Magazine Business Achievement Awards to recognize the outstanding accomplishments, dedication and innovation of the local business community.  They created ten awards that are most reflective of the magazine's values and features.
The Best Social Media Campaign category is described as: Social media has changed marketing in business and has become an integral part of a company's communications strategy. Nominees in this category have utilized these tools successfully and tracked the impact of social media marketing on the growth of their business.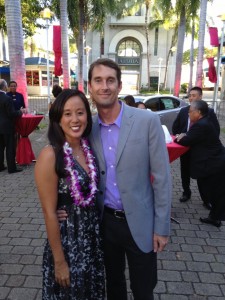 ASDS nominated our client Lava Lava Beach Club for their fairly new and wildly successful social media campaign.  To our surprise and delight ASDS was chosen as a finalist alongside Aston Hotels & Resorts and W.M. Keck Observatory.  ASDS's Taryn Fowler who lives on Oahu got to attend the event with her husband Steven and represent our company.  In the end, W.M. Keck Observatory took the win for Best Social Media Campaign.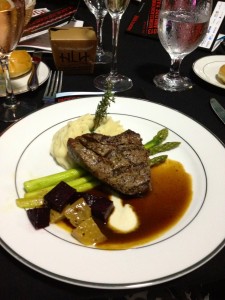 This is what Taryn had to say about the event:
"Steve and I were honored and thrilled to get to represent A.S. Designs as a finalist for Best Social Media Campaign!  It is great to be recognized for our company's hard work and success with our eMarketing clients like Lava Lava Beach Club.  The event was filled with smart, innovative professionals who are really making a difference in our local communities.  
And even though we didn't win, it was really special to be acknowledged as a leader in our industry among such an impressive crowd. Coincidentally, my personal friend Mae Russell from Aston Hotels and Resorts was also a finalist in our category, and I was pretty floored to be up against such a large corporate company! Either of our companies didn't win, but we had a great time joking about it.  
I enjoy working at ASDS, and  my fearless boss-leader Ian Hatch is a pleasure to work for.  Ian not only leads a cutting edge company, but does it with integrity and really works hard to please clients, as well as show appreciation to his employees.  Our company is always growing, learning, and changing with the technology waves, I can't wait to see what the future holds for ASDS! "   
Special thanks to Pacific Edge Magazine, Aston Hotels & Resorts, and W.M. Keck Observatory.