A.S. Designs has recently teamed up with Happy Hour Pal, a happy hour guide website that helps users find happy hour information, including menus, daily specials, basic business information, maps, GPS-based directions, check-in rewards, and more!  This locally owned and operated start-up is based on Oahu and also has a free app that takes the guess work out of going to happy hours with updated food and drink menus and detailed day of the week specials at your finger tips.
"It's great to see local Hawaii tech savvy entrepreneurs putting themselves out there in the start-up world.  It's a lot of hard work on a daily basis and we are more than willing to help however we can to support the Tech Movement in Hawaii.  Plus our very own social-media marketing expert Taryn Fowler swears by Happy Hour Pal's Mobile App and uses it daily to help her and her Honolulu girl-friends find their next Happy Hour spot in town."
          – Ian Hatch, ASDS llc Owner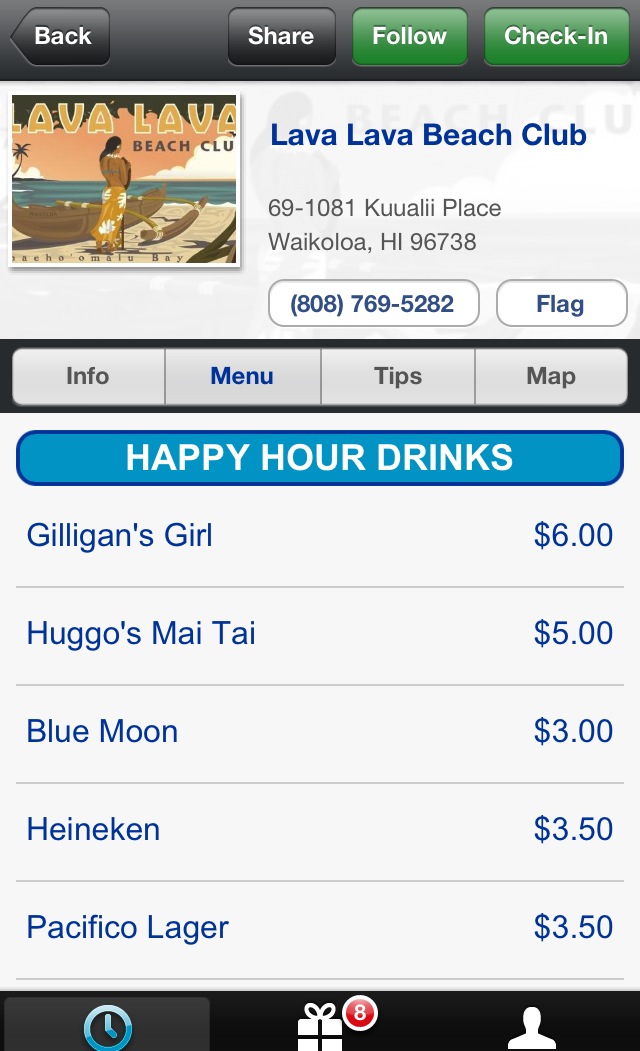 How can Happy Hour Pal help grow your business?  Get more customers walking through your door!
How It Works: add your happy hour, promote your happy hour, monitor foot traffic, and engage and reward customers.
The majority of the participating restaurants/bars on Happy Hour Pal are on the island of Oahu, but there are several Big Island restaurants like Lava Lava Beach Club, Cafe Pesto, Huggo's, and Macaroni Grill Waikoloa.  We are excited to see Happy Hour Pal grow and want to help them do so on the island of Hawaii!  If you are a business on the island of Hawaii and are interested in joining, we are running an extensive free trial membership until the end of the year.
Please check out the Happy Hour Pal site, download the app, and contact us for more information on how to get started.