Today is Vetetran's Day in the United States, and many of the current members of the armed services are away from their families for the holiday, in places like Iraq, Afghanistan, and Kuwait.  Because of the holiday, people are reminded of what their families have done and are doing for them.
While there are many miles between them, many military families are taking advantage of technology in ways that they never could before to stay connected.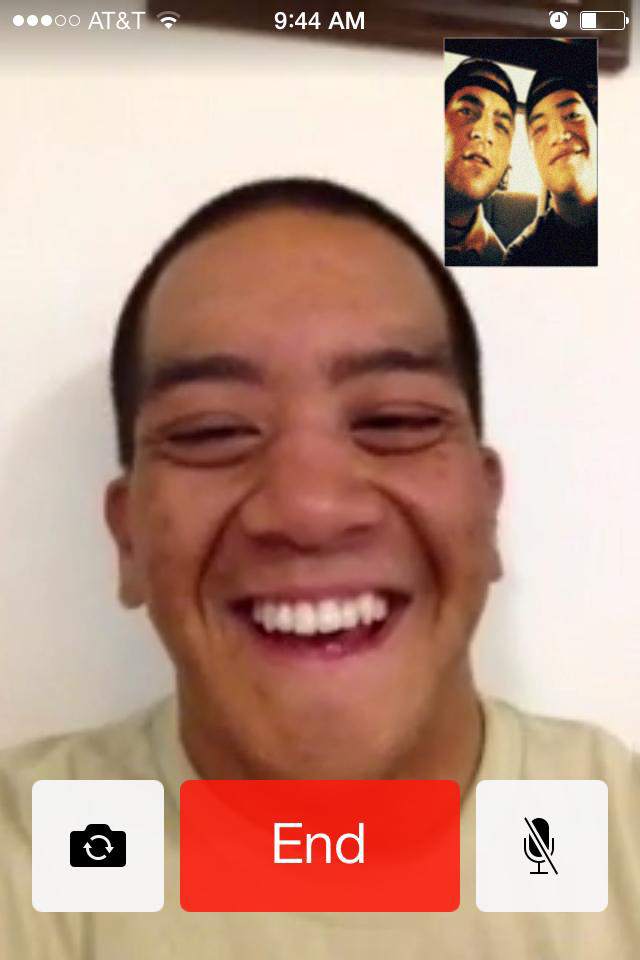 According this article, by Billy Anderson, of The Daily Statesman:
Soldiers are now able to use the Internet and satellite communication more frequently, including applications like Skype and Facetime; which allow users to actually see each other. Social media outlets like Facebook and Twitter are also more accessible.
Mahalo Skype and FaceTime and all the other applications for helping us stay connected to our loved ones, both near and far, during the Holiday Season!
A special mahalo to Private Byson Kalahiki-Narito for your on-going service!
Happy Veteran's Day from the A.S. Designs & Services 'Ohana to all of those men and women who serve/ have served in the armed forces!