We are experiencing a lot of change at A.S. Designs & Services lately! Back in January we told you about our move to a new location out of our Downtown Hilo location to a bigger office and have had nothing but positive feedback from not only our clients but our staff!  First of all, Taryn Fowler, a long-time employee and friend will be moving on to pursue a new career and will be greatly missed! We are also happy to announce the addition of a new Design & Marketing employee.
Taryn lives on Oahu with her husband, Steve, and their beagle babies. She has been with the company for over three years and has been an asset to our social media and website development projects!  She is going on to pursue a career in real estate and we couldnʻt be happier for her! We wish her ALL the best in her future endeavors and welcome her to come hang out with us in Hilo, ANY time!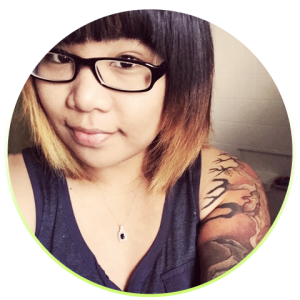 Our new design associate, Rose Navalta, comes to us FRESH out of college with a creative eye and a passion for design and internet marketing! Rose was born in Manilla, Phillipines and moved to the Big Island with her family at the age of five! She has experience in graphic design, layout, and has been eagerly helping us with all areas of design and social media marketing since the beginning of June!
We look forward to all the new ideas and creations that Rose brings! Find out more about Rose and the rest of the team at A.S. Designs and services here.
If youʻd like to have over 20 years of combined marketing/design/social media experience to help you get the online presence you deserve, fill out our contact form and one of our friendly staff will get back to you ASAP!